Hyundai SUVs
For Sale in Indianapolis, IN
Shop & Compare Hyundai SUVs in Indianapolis
Hyundai is a brand offering wide choice in SUVs. From fuel fired to hybrid and electric, all your needs are accounted for near Indianapolis.
And at Indy Hyundai, we make sure to feature the most popular of Hyundai SUVs often with special offers applied.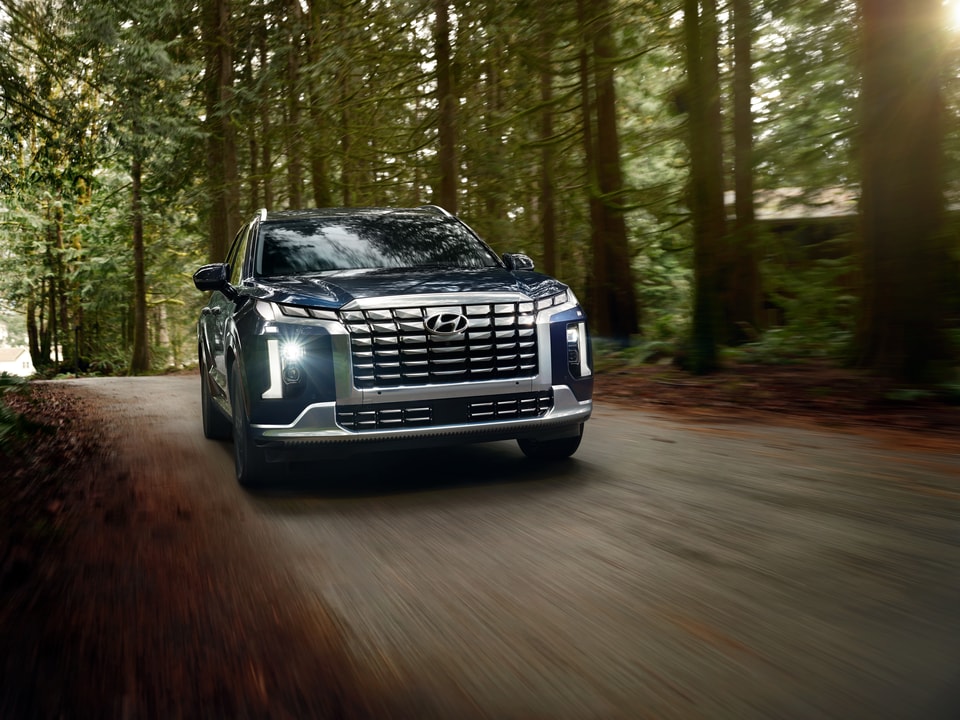 A Great Variety of Gas, Hybrid, Electric SUV Options - Which is Right for You?
In total, there are several Hyundai SUVs comprising the lineup. And with some models, there are variants as to powering. So, should you still rely upon fuel, there are model options to consider.
And for those clients seeking a sustainable practice while traveling, Hyundai SUVs offer plug-in hybrid and mild hybrid selections. This also extends to electric vehicles (EVs) that never require fuel or oil changes.
Mind you, sustainable Hyundai models may qualify for thousands of dollars in federal tax credits. This an enticement rare for the industry and should be coveted outside Indianapolis.
Compare New Hyundai SUV Models
Some clients might remain apprehensive concerning an EV or hybrid. And that's cool.
There might be limited access to charging facilities or concern about home electric-utility costs.
At Indy Hyundai, we understand the apprehension. And that's precisely why a few, fuel-fired Hyundai SUVs remain popular onsite and when shopping from home.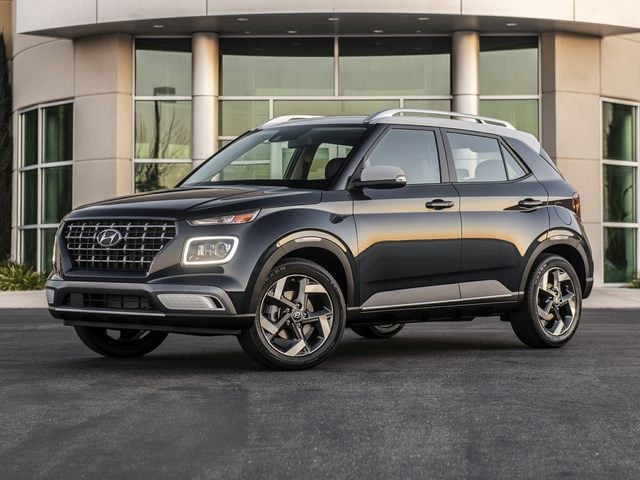 Hyundai Venue
Hyundai Venue is a compact SUV perfect for Indianapolis proper. Its smaller dimensions ensure both parking and city-grid maneuverability are easily handled. Earned will be 33 mpg when traveling highways and 29 mpg within city limits.
Shop Hyundai Venue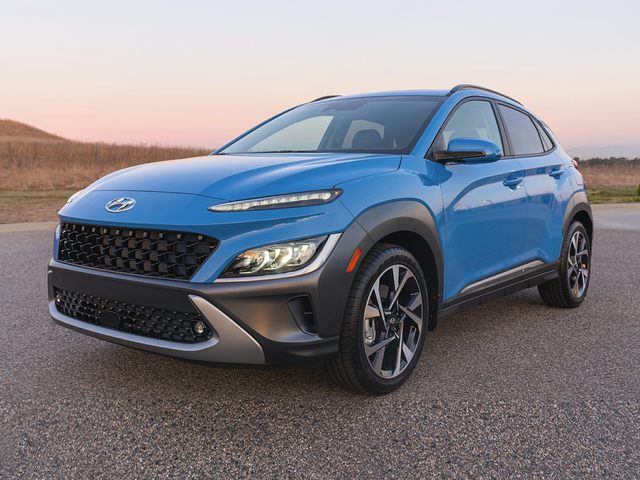 Hyundai Kona
Hyundai Kona is also a smaller SUV that features available all-wheel drive. Delivering up to 35 mpg on highways and 147 hp, there's a sense of versatility to a longer profile.
There's also the performance-inspired trim of Kona N Line. The seven-speed, dual-clutch transmission and 1.6L, turbocharged engine help to produce 195 hp.
Shop Hyundai Kona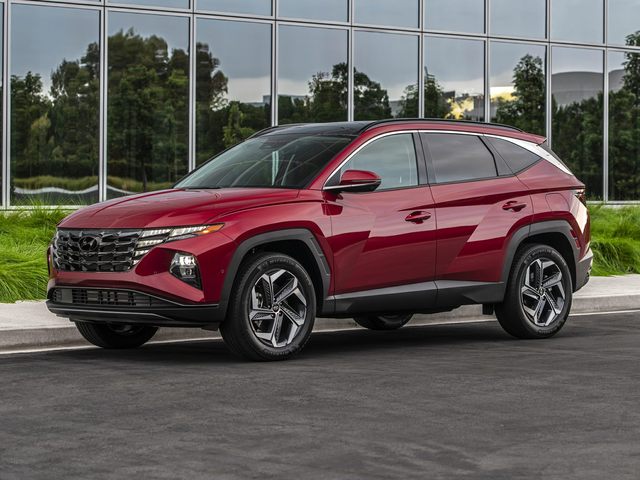 Hyundai Tucson
Hyundai Tucson provides a platform for adventure, plain and simple. With a total five trims, even the entry-level Tucson SE lends 187 hp, and wireless Android Auto™ and Apple CarPlay® connectivity. City mileage earned is rated to 26 mpg.
Shop Hyundai Tucson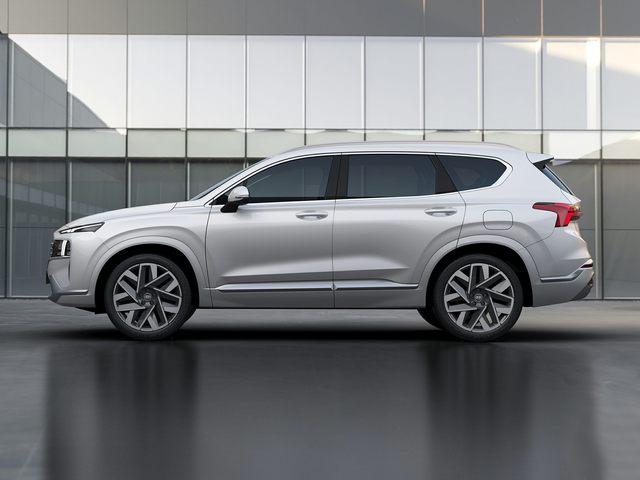 Hyundai Santa Fe
Hyundai Santa Fe allows enough power for surmounting all types of terrain given standard all-wheel drive. Its ruggedness is extended in features of dark silver front and rear skid plates as well as 18-inch alloy wheels.
Shop Hyundai Santa Fe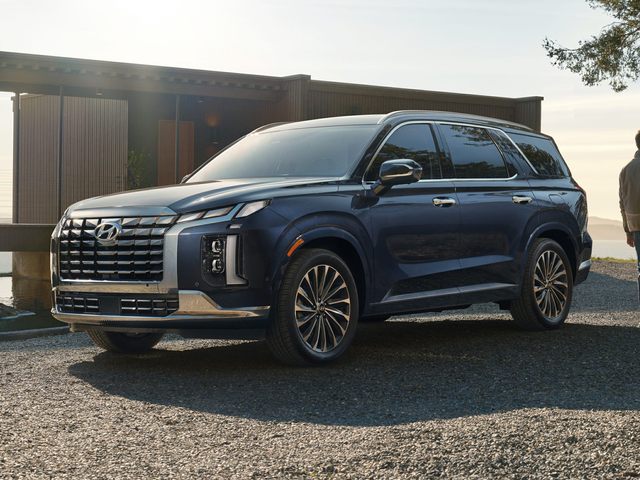 2023 Hyundai Palisade
By far, Hyundai Palisade is the larger SUV of the Hyundai brood. Offering third-row seating, there's enough space for eight passengers. And the interior is richly appointed with wood grain trimmed dashboard and leathered seating surfaces.
Shop Hyundai Palisade
Hybrid, Electric SUVs from Hyundai
More and more, the industry is swiftly moving towards sustainability. And Hyundai remains a premier brand in offering certain SUVs with electrified options in lessening emissions outside Indianapolis.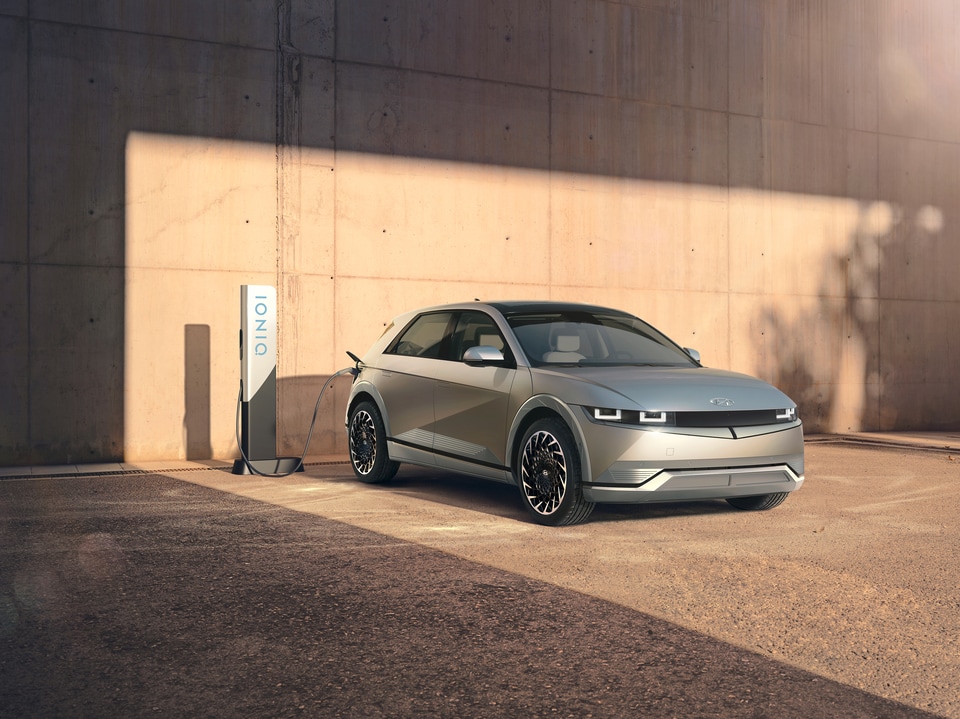 Hyundai Ioniq 5 Electric
Hyundai Ioniq 5 Electric brings something different to Indianapolis. As the inaugural Hyundai EV model, it presents a futuristic design along the exterior. The interior hints at minimalistic principles while technology oriented. Offered is a fuel-free range of 303-miles.
Shop Hyundai Ioniq 5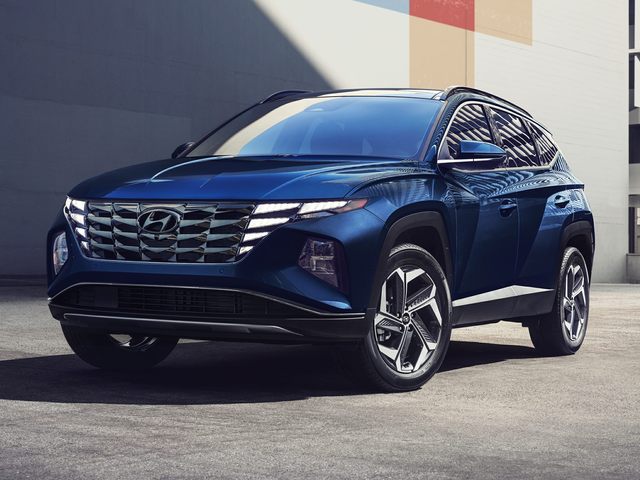 Hyundai Tucson Hybrid
Hyundai Tucson Hybrid does well in consuming less fuel given regenerative braking. This hybrid technology converts braking energy into a power source. And at lower speeds, more electric power is used than fuel. Expect to earn up to 38 mpg on highways outside Indianapolis.
Shop Hyundai Tucson Hybrid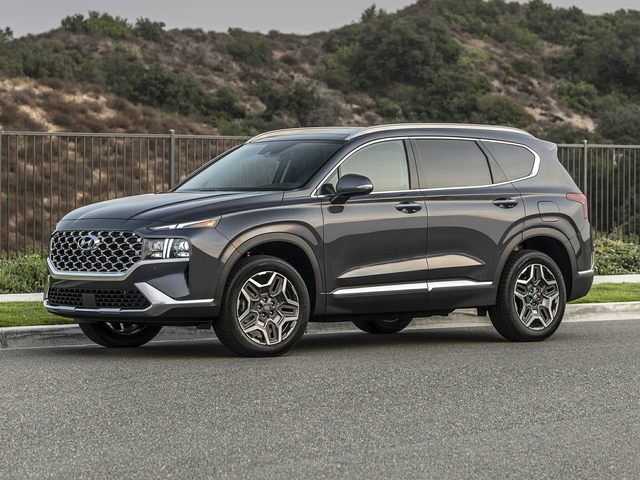 Hyundai Santa Fe Hybrid
Hyundai Santa Fe Hybrid only sips fuel as you're being spirited within an interior modern and cleanly designed. For adventuring, towing capacity comprises up to 2,000-lbs., while earning 34 mpg combined. Standard is all-wheel drive and blind-spot collision avoidance, to name a few features.
Shop Hyundai Santa Fe Hybrid
Test Drive a New Hyundai SUV Today at Indy Hyundai
Visit our dealership and test drive our Hyundai SUV models across the powertrain options.
Or contact our sales team with any related questions.