New 2022 Hyundai Kona
For Sale at in Indianapolis
Find the New 2022 Hyundai Kona for You at Indy Hyundai
Looking for your next SUV? Hoping for a quality subcompact? You'll find everything you need with the new Hyunda Kona options at Indy Hyundai. The fact that the Hyundai Kona continues to stand out as one of the most impressive models in the subcompact SUV segment should be a testament to everything it does right.
Based in Indianapolis, our dealership offers a rich selection of new Hyundai models. This includes new model options for the 2022 Hyundai Kona. Shop our selection of new Hyundai Kona SUVs and contact our dealership to buy or lease a new Kona model today.
Hyundai Kona Models Designed to Offer You More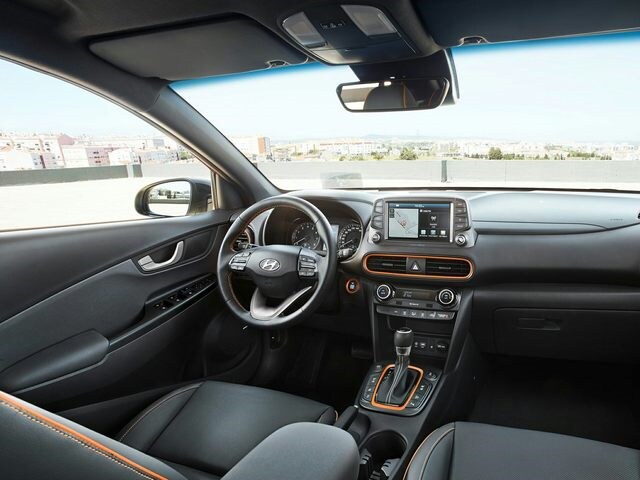 Too many drivers look at the small SUVs and crossovers and assume they'll have to make sacrifices to drive one home. Not so with the 2021 Hyundai Kona. With a longer frame than its predecessors, the new Kona adds extra length to an interior that was already engineered to maximize its passenger space.
Beyond space alone, the 2021 Kona also offers a range of valuable features. These are spread out across six primary trims:
Hyundai Kona SE
Hyundai Kona SEL
Hyundai Kona SEL Plus
Hyundai Kona Night
Hyundai Kona Limited
Hyundai Kona Ultimate
Perhaps the best part of the new 2021 Kona lineup? Just how much it offers from the ground up. Even just driving home in the base Kona SE, you'll enjoy a standard 7-inch touchscreen infotainment system complete with access to apps like Apple CarPlay and Android Auto. The Kona's standard features also include a robust standard safety package complete with features like automatic emergency braking, lane-keeping assistance, and a driver attention monitoring system.
If you want more than that. You'll find plenty of additional options available in its higher-level trims. From heated seating and heated side mirrors to wireless device charging, built-in navigation, and more, the 2021 Kona offers plenty of options to satisfy even the most specific of driving needs.
Performance Options Ranging from Efficient to Electric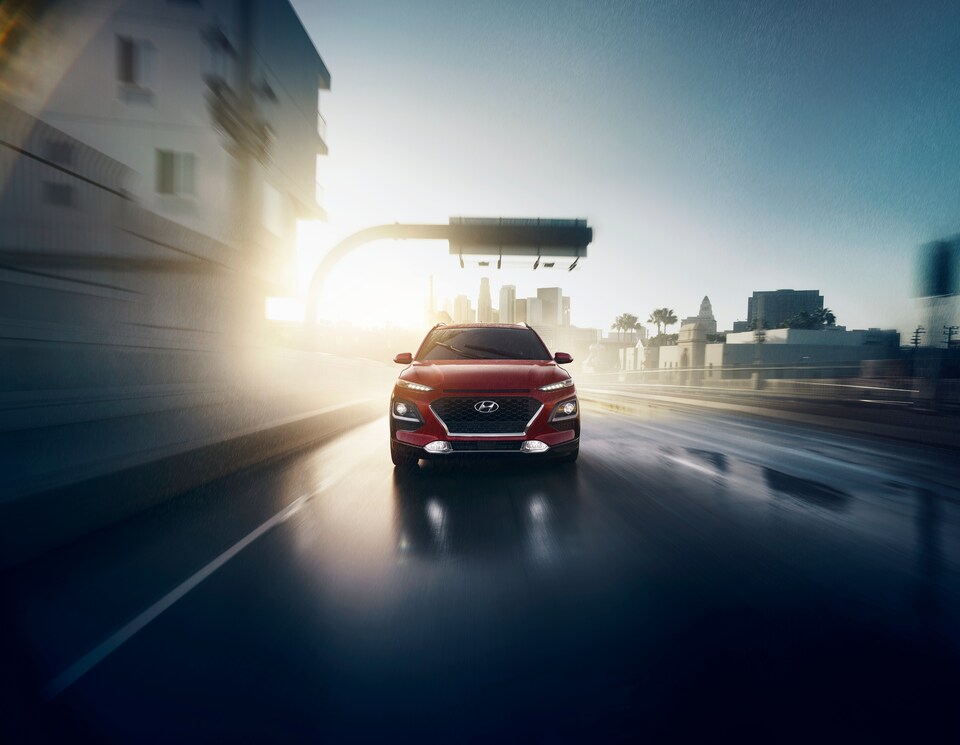 The 2021 Hyundai Kona also offers some of the most dynamic performance options available in the subcompact segment. These include a:
2.0-liter inline-4: 147 horsepower, 132 pounds-feet of torque, 27/33 miles per gallon
1.6-liter turbocharged inline-4: 175 horsepower, 195 pounds-feet of torque, 28/32 miles per gallon
Permanent-Magnet Synchronous motor w/ 64-kWh battery pack: 201 horsepower, 291 pounds-feet of torque, 258 driving range
While the base engine and its turbocharged alternative definitely provide excellent driving options, the Kona's EV engine will be the real star of the show for many drivers. Its 258 electric-only driving range is more than enough to handle many longer road trips, all while helping you save on fuel costs.
And if you're really keen on a higher level of performance, the new Kona N-Line package offers options designed to bolster every element of your experience on the road.
Contact Indy Hyundai Today to Learn More About the 2021 Hyundai Kona
Would you like to know more about everything the 2021 Hyundai Kona has to offer? Contact the team at Indy Hyundai today! We're always looking for new ways to help our customers go home in great cars, and we can't anything better we could do than put you behind the wheel of a new Hyundai Kona for a test drive.