Hyundai EV & Hybrid Vehicles
For Sale in Indianapolis
Explore the Hyundai Hybrid Option Waiting for Your at Indy Hyundai
Our Indianapolis Dealership is Home to a Wealth of New Hybrid Models
Hybrids are only growing more popular with time, and for good reason! When you drive home in a new hybrid model, you'll enjoy the tools to go further, use less gas, and save more!
Indy Hyundai is proud to play host to one of the finest new hybrid lineups you'll find in the Carmel, IN and Noblesville areas. From nimble sedans to spacious SUVs, we have hybrid options to satisfy every brand of Fishers, IN drivers.
What's Waiting in the Current Hyundai Hybrid Lineup?
When you shop at Indy Hyundai for a new hybrid car, you'll find a variety of new models waiting. These include the:
Hyundai Elantra Hybrid
Hyundai Sonata Hybrid
Hyundai Santa Fe Hybrid
These new models use the latest in hybrid and battery technology to hit higher standards of efficiency. At the same time, they still offer performance outputs largely on par with their gasoline-only siblings.
Some Indiana shoppers may want to check out electric vehicles from Hyundai as well. The new Hyundai IONIQ 5 is all-electric with a sleek crossover body style along with impressive charge range. Hyundai EVs will likely be an expanding segment in the near future, so once the IONIQ 5 hits the road expect some other popular new Hyundai electric models to follow.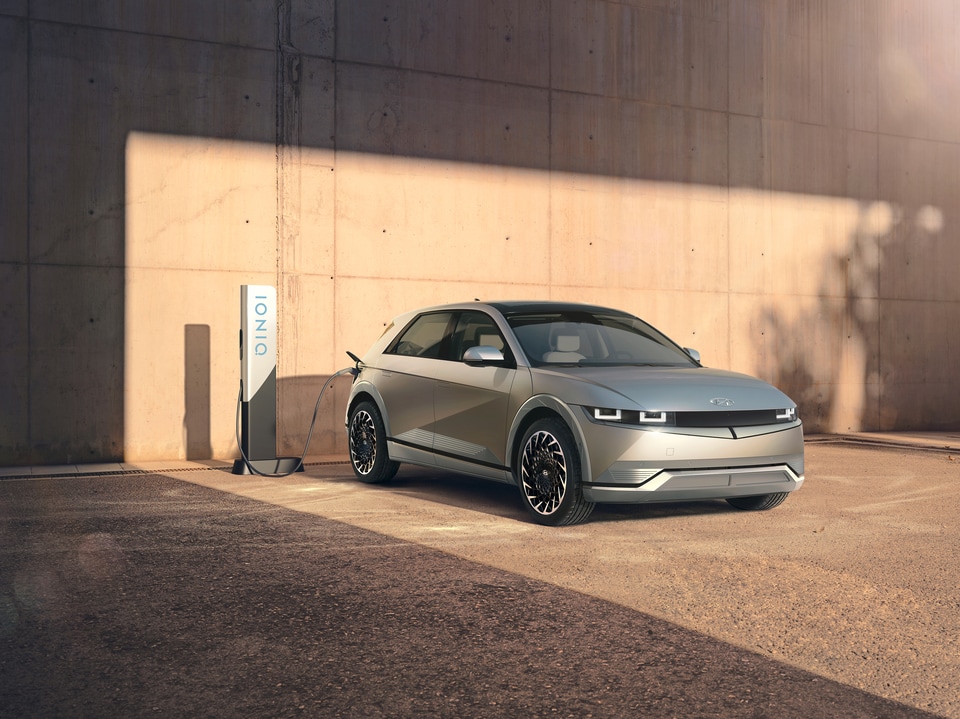 New Hyundai Ioniq 5 Electric Vehicles
The Hyundai Ioniq 5 is a new all-electric take on a Hyundai favorite. With seating for up to five and a stunningly modern style and design, it's a comfortable head-turner with a rich selection of features and equipment.
The undeniable star of the Ioniq 5's show, however, are its top-notch all-electric powertrains. Properly equipped, the Hyundai Ioniq 5 can offer a driving range of up to 303 miles. High-performance models get fewer miles with a charged battery but up the ante with an output of 320 horsepower and 446 pounds-feet of torque.
Shop Hyundai Ioniq 5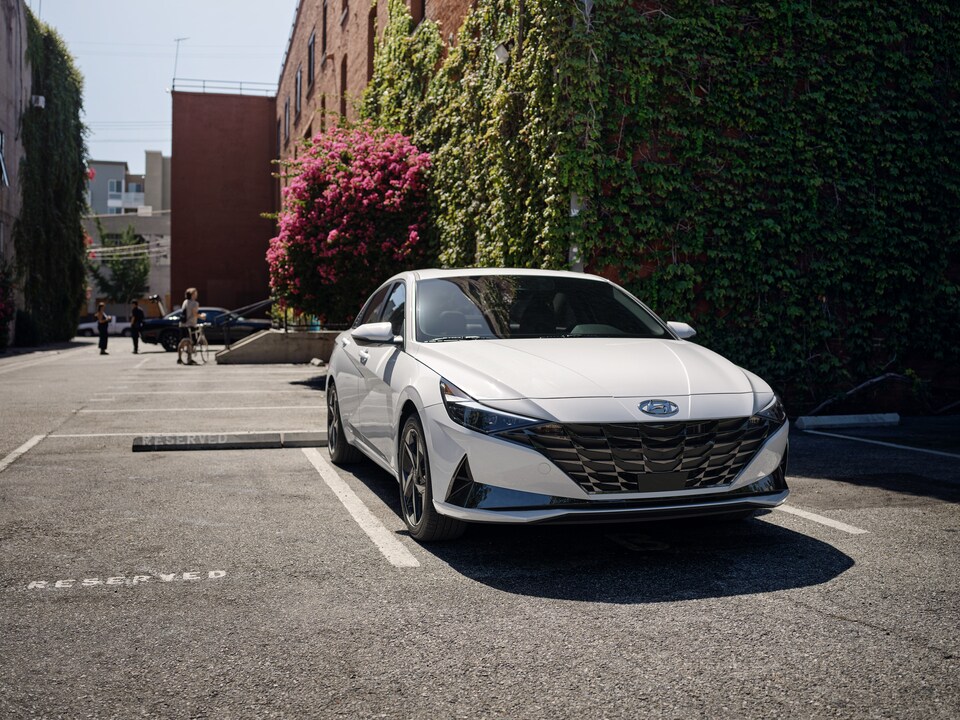 Hyundai Elantra Hybrid
Hyundai's compact Elantra sedan received a major refresh this year. Its hybrid model is no exception to that. The new model boasts a bold new style and comes complete with a rich selection of features and equipment to satisfy everything from media needs to safety and more. And if you're wondering about performance? The hybrid Elantra can produce up to 56 miles per gallon on the highway with a combined out of up to 139 horsepower.
Shop Hyundai Elantra Hybrid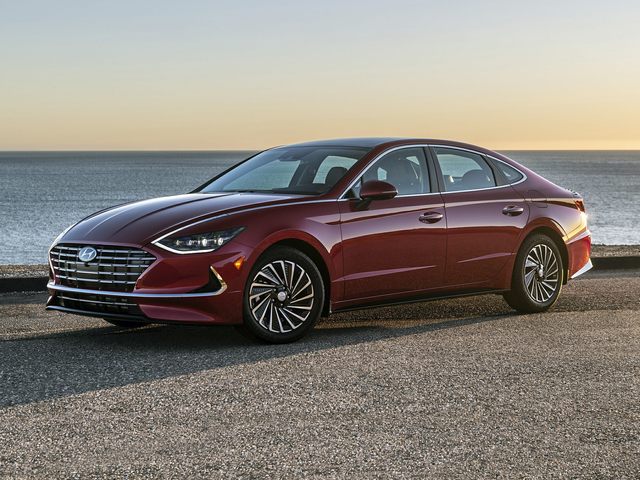 Hyundai Sonata Hybrid
Looking for a great hybrid card but want something bigger than the Hyundai Elantra? That's where the Sonata comes in! The Hyundai Sonata provides many of the same perks you'd enjoy in the Elantra -sharp looks and great features- with more space for passengers and cargo. The Sonata Hybrid's been rated for up 192 horsepower with 54 miles per gallon on the highway.
Shop Hyundai Sonata Hybrid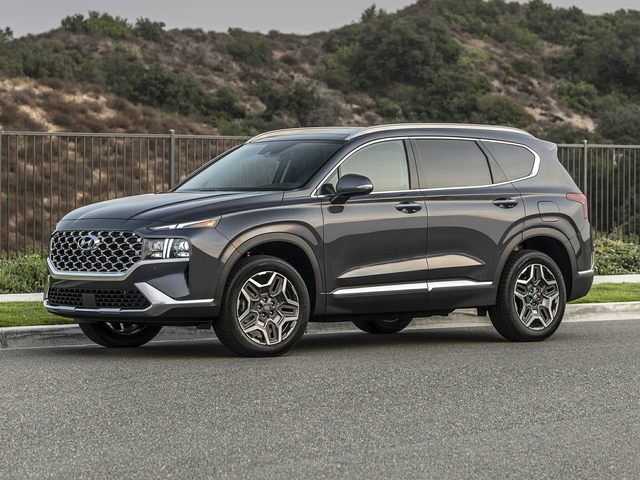 Hyundai Santa Fe Hybrid
Hyundai's popular mid-size SUV offers a spacious interior, high ground clearance, and a famously robust feature list. The Hyundai Santa Fe hybrid adds in the benefits of better gas mileage. Its electric motor hybrid powertrain can produce up to 226 horsepower, more than enough to satisfy the muscle needs of a mid-sized SUV. And that's on top of 36 miles per gallon on highway roads.
Shop Hyundai Santa Fe Hybrid
Comparing Hybrid, PHEV & Full Electric - Which is Right For You?
Sifting through all the different alternatives to gasoline-only vehicles can be a bit confusing. Indianapolis customers looking for the right option can use the following breakdown to guide them:
Hybrid Vehicles
Hybrid vehicles use a combination of gasoline engine and electric motor to power your vehicle and stretch your fuel economy further. They still require gasoline for fuel but can still help you cut down on how much you use.
Plug-in Hybrid
In many ways, an amplified version of more standard hybrid engines, PHEV powertrains add in a chargeable battery that allows for a measure of all-electric driving. If you're the sort with a regular short commute but who also occasionally needs to go farther, a PHEV can be a great way to save on fuel costs.
Electric Vehicle
An all-electric model uses a fully electric motor that you need to charge with a plug or a charging station. Many modern EV models can provide top-notch performance and an increasingly impressive driving range. If you want to cut out gas entirely, an EV is the way to do it.
Contact our team to learn more about our current options and to find the new model for you.
Schedule Your Hyundai Hybrid Test Drive Today
Are you a Greenwood, IN driver interested in the Hyundai hybrid experience? Contact the sales team at Indy Hyundai today! We work with drivers all over the greater Indianapolis area, and we'd be happy to tell you more about our current hybrid lineup.
Our dealership offers an extensive inventory of new Hyundais, including options for our latest hybrid cars and more. We'd love to set you up with a new model test drive that shows you everything our cars and SUVs have to offer.
For all your Hyundai driving needs and more, give Indy Hyundai a call. We'd relish the opportunity to fill you in our new models. We're sure there's a Hyundai car and Hyundai finance offer available that you'll love.